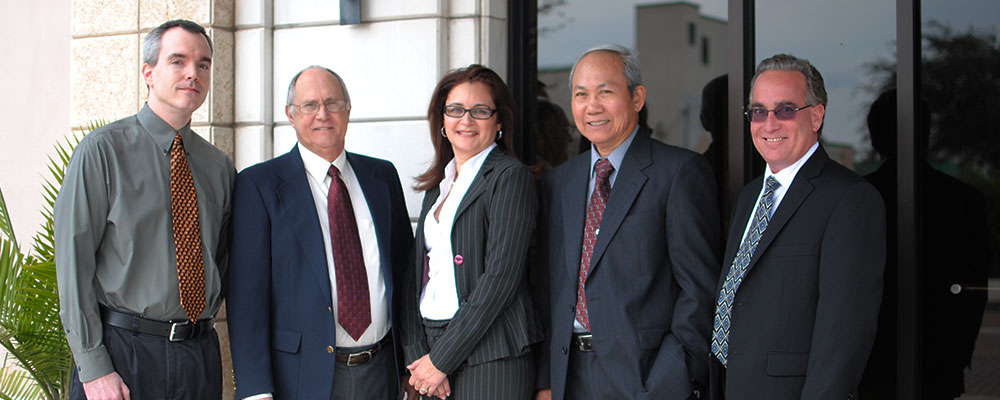 About Norwalk, Garrison & Associates LLC
Norwalk, Garrison & Associates is a full service, certified public accounting firm who performs thorough audits, detailed reviews and compilations of financial statements. We also prepare tax returns and provide consulting services to our clients. We have been practicing public accounting in central Florida for a combined total of 60+ years in public and private industries. With six full-time employees dedicated to providing outstanding customer service to businesses and individuals of Central Florida, we look forward to serving the local community for many years to come.
Firm managing partner Don Norwalk began his professional career with a large international CPA firm, working out of its Orlando Florida office.  Don worked in the audit department for several years, including audits of some companies traded on public stock exchanges. He left public accounting to become Treasurer of a public company going through an initial public offering, and spent the next 6 years helping that Daytona Beach-based company through three public offerings and numerous acquisitions, ultimately serving as Chief Financial Officer of one of its major divisions. He returned to public accounting in 2001 as managing partner of Norwalk & Associates, LLC.
Our senior audit partner Bob Garrison began his professional career with an Orlando CPA firm after receiving his bachelor's degree from North Georgia College.  Bob founded a CPA firm in 1977, serving as its senior audit partner and leading audit teams on dozens of engagements, including over a dozen audits of both Highlands and Seminole Counties. He also led audits of the Orange County CETA, Head Start and Community Service Administration. Over the past decade, his experience has provided an opportunity for his firm to begin auditing special taxing districts in Osceola and Orange counties.
We are very grateful to the Osceola County and Central Florida communities who have supported us over the years and we are happy that it has allowed us to give back to the community that has been so good to us. We have played a part in forming the Children's Advocacy Center of Osceola County, where Don served as both Treasurer and Chairman of its Board of Directors.  He is also a proud member and past president of the Rotary Club of Kissimmee Bay, and the Finance Chair of the Osceola County YMCA. The firm has also served as Treasurer of Give Kids Safe Shelter of Osceola County.
About Norwalk, Garrison & Associates LLC